With the year almost half gone, we enter really serious waters in the world of cinema. Films that mean business will push for late releases to catch the Oscar buzz while every corner from October to early 2017 will be littered with a host of awesome films. The season of blockbusters has passed; This is the real deal folks. If you're like me and can't wait to see all the goodies that 2016 has in store…Then Christmas came early 🙂 From Martin Scorsese to Nicolas Refn…from Alicia Vikander to Amy Adams…from a drama with Liam Neeson, Andrew Garfield, Adam Driver and Benicio Del Toro to an animated musical with Matthew McConaughey, Reese Witherspoon, Seth McFarlane, Taron Egerton, Scarlett Johansson…I give you the rundown for this year's most anticipated releases.
The Neon Demon ; Elle Fanning, Keanu Reeves, Christina Hendricks
One of my most anticipated films of the year. Nicolas Winding Refn's Drive is possibly my favourite movie ever, and I expect he's going to experiment alot with his new film as well. Bold contrasts and bloody violence,  nefarious intentions and dangerous beauty, The Neon Demon already sounds so wickedly good.
Birth Of A Nation ; Nate Parker, Armie Hammer, Mark Boone Jr
This film won the Sundance award for best movie. It's about Nat Turner who led a slave Rebellion. I'm hoping it has a different style from 12 years a slave. I'm quite hyped for this.
Story Of Your Life ; Amy Adams, Jeremy Renner, Forest Whitaker
Denis Villeneuve is my favourite director right now. With Prisoners, Enemy and Sicario, he knows just what strings to pull when creating psychological tension. Inventive and super creative, I'm hoping he and the trio of great actors can pull off something special.
Nocturnal Animals ; Jake Gyllenhaal, Amy Adams, Isla Fisher
I truly have no idea what this movie's about but the cast is good?! Gyllenhaal's my favourite working actor and Amy Adams is just awesome. It helps that the title is so eye-catching.
The BFG dir. Steven Spielberg
Spielberg adapting a Roald Dahl book. I WANT. AND A GIANT MARK RYLANCEEE!
The Founder ; Michael Keaton, Laura Dern, Nick Offerman
This guy…Michael Keaton is just smashing it. I loved Laura Dern in Wild so I'm getting a few jitters from this. From Batman to Birdman to Spotlight journalist to Ray Kroc, I truly believe that when life gives Michael Keaton lemons, he can make burgers.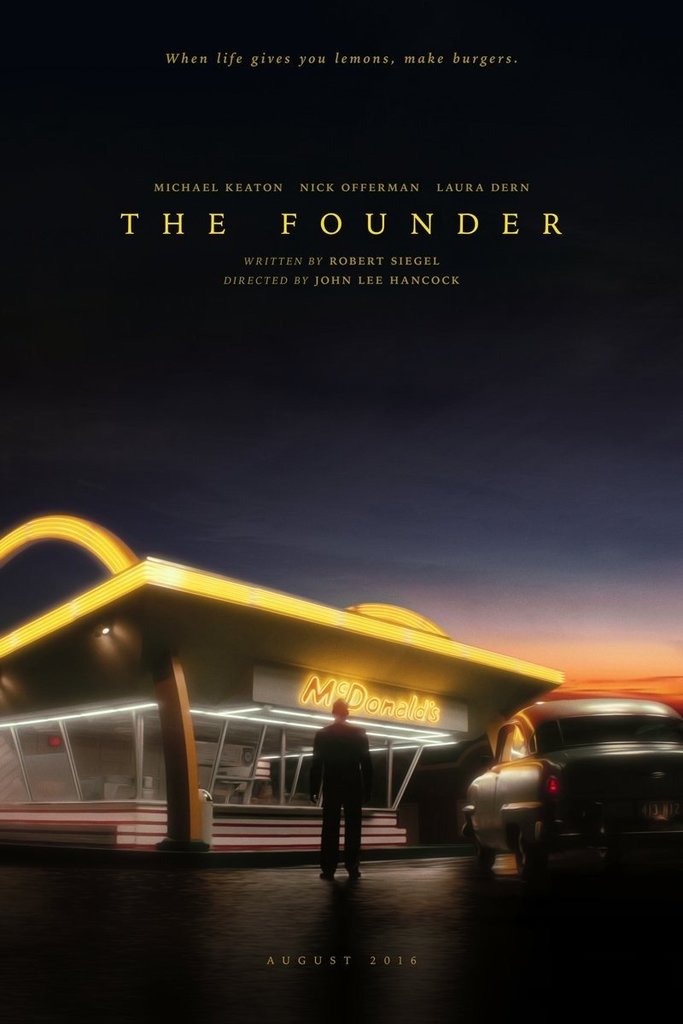 Billy Lynn's Long Halftime Walk ; Kristen Stewart, Chris Tucker, Garett Hedlund, Vin Diesel
I've heard of this one about 2 years ago when looking up to see when Ang Lee was going to do his next film. Ang Lee has always been an inspiration for me given that he's one of the few asians, if any, to make it in Hollywood. Brokeback Mountain and Life Of Pi define his work and I'm really so excited to see what he has in store with this one. Part comedy, part war drama, I'm interested to see how it's different from the usual pro-war or anti-war movie.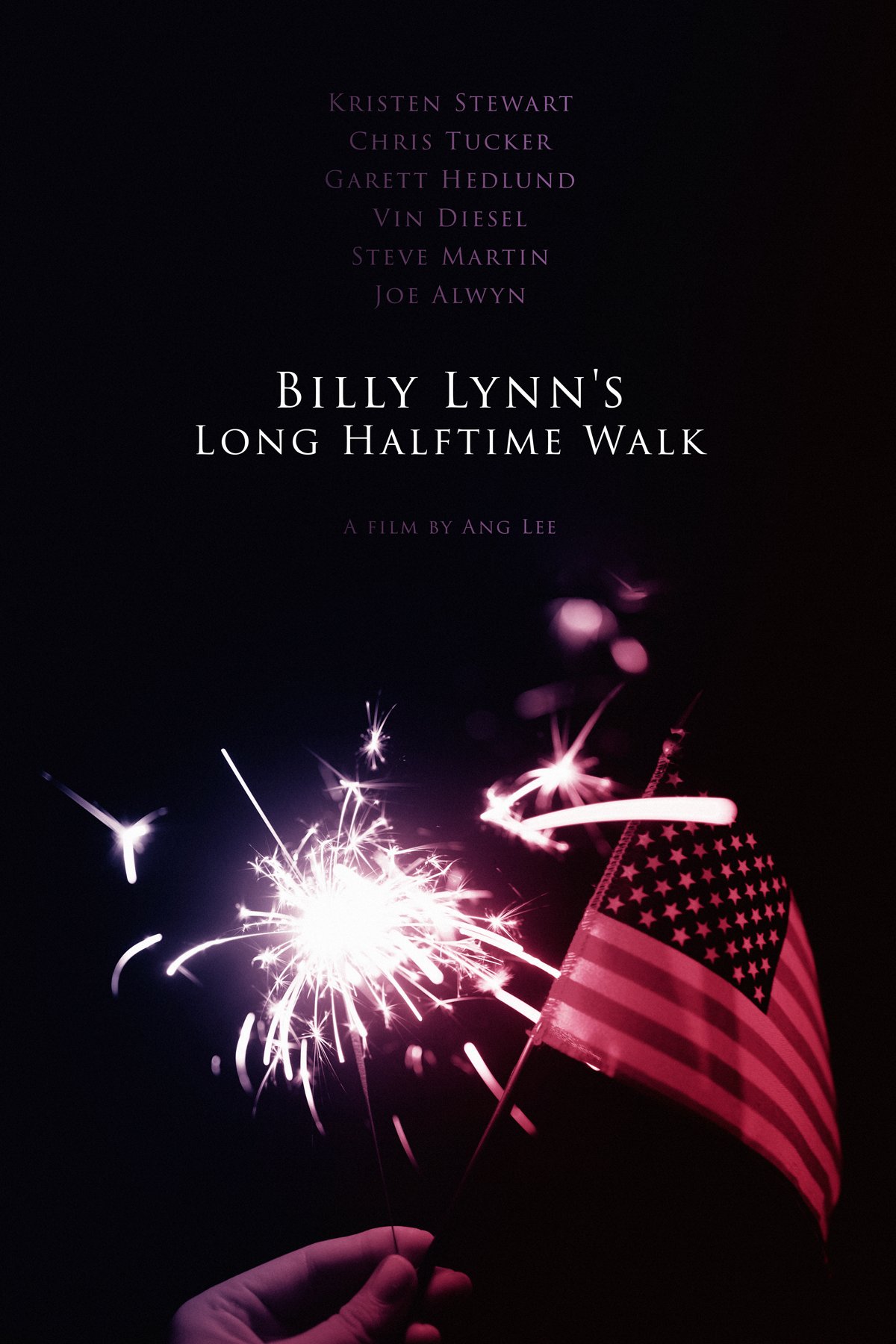 La La Land ; Ryan Gosling, Emma Stone
Emma Stone and Ryan Gosling star in this musical by one of the most talented director's today, Damien Chazelle. He's the guy who made Whiplash, a film jazzy as hell and fired-up as electricity. Let's see  how he'll handle a musical 🙂

Manchester By The Sea ; Kyle Chandler, Chris Moore
A drama about family and grief; One of this year's Sundance breakout-hits 🙂 Count me in.
Silence ; Liam Neeson, Andrew Garfield, Adam Driver, Benicio Del Toro
A Japanese tale directed by none other than Marty himself. Liam Neeson's in as well. That's all I need for convincing.
The Light Between Oceans ; Michael Fassbender, Alicia Vikander, Rachel Weisz
A family drama with star couple Michael Fassbender and Alicia Vikander. The trailer looks so touching so I can imagine the movie's gonna be one intense emotional ride. I love Vikander in Ex Machina and I hope she smashes this role.
Zookeeper's Wife ; Jessica Chastain, Daniel Bruhl
Jessica Chastain cuddling a little piggie is just…It just made my day and my tomorrow and my whole of next week as well. It's a story set during war…AND FARMS AND ANIMALS ❤ Animal lovers and historical-drama fans, this one is for you.
Personal Shopper ; Kristen Stewart, Sigrid Boauziz
The title looked really mundane at first and it sounded like some basic-bitc* film about shopping and celebs. But I was so wrong. Kristen Stewart stars in this psychological thriller who works as a fashion assistant for celebs. The interesting thing is that she sees ghosts as well. This film won Olivier Assayas Best Director at the recent Cannes festival, so I'm both excited and perplexed by how the film is weaving in layers of meaning and complexity with it's rather odd storyline. If you're game for the peculiar and intriguing, be sure to watch out for this.
Sing ; Matthew McConaughey, Reese Witherspoon, Seth McFarlane, Taron Egerton, Scarlett Johansson
An animation musical with all these fine people above. Need I say more? If you aren't looking forward to this, I have no words.
However these films turn out, 2016 for film is significant in at least a few ways. Films that seem almost un-adaptable are being tackled head-on by the most creative minds. Michael Keaton cements his rise, with a lead or 'almost-lead' role since 2014; Birdman, Spotlight and now The Founder. The former two movies have won it's year's Best Picture award. Kristen Stewart's resurgence is real. Bouncing back from being a twilight joke, she's become the first American actress to win France's most prestigious acting award, the Cesar Award for 2014's Clouds Of Sils Maria. And now, she's in Woody Allen's Cafe Society, Ang Lee's Billy Lynn's Long-Halftime Walk and the Cannes-winning film Personal Shopper. Haters don't cry, but if you do, she'll rise up from your tears like a phoenix. And finally, Amy Adams is a girl on fire. With Nocturnal Animals and Story Of Your Life, she's definitely one of the hottest talents still. Well then, what movies are you looking forward to?