Best Director
Andrea Arnold, American Honey
Barry Jenkins, Moonlight
Denis Villeneuve, Arrival
Park Chan Wook, The Handmaiden
Robert Eggers, The Witch
Sebastian Schipper, Victoria 
Most of these directors have directed films that were so awesome,they made my top 10 list of best movies par one. And it's no surprise. It's not even a conscious effort to recognize the director behind your favourite films,it just somehow turns out to be the case. Don't believe me? Think of the top 8 films of last year. Chances are, 4 of your best directors will have movies inside those 8. This year's directors have pushed the bar yet again. Here are the nominees… *winner revealed at the end of the post*
Andrea Arnold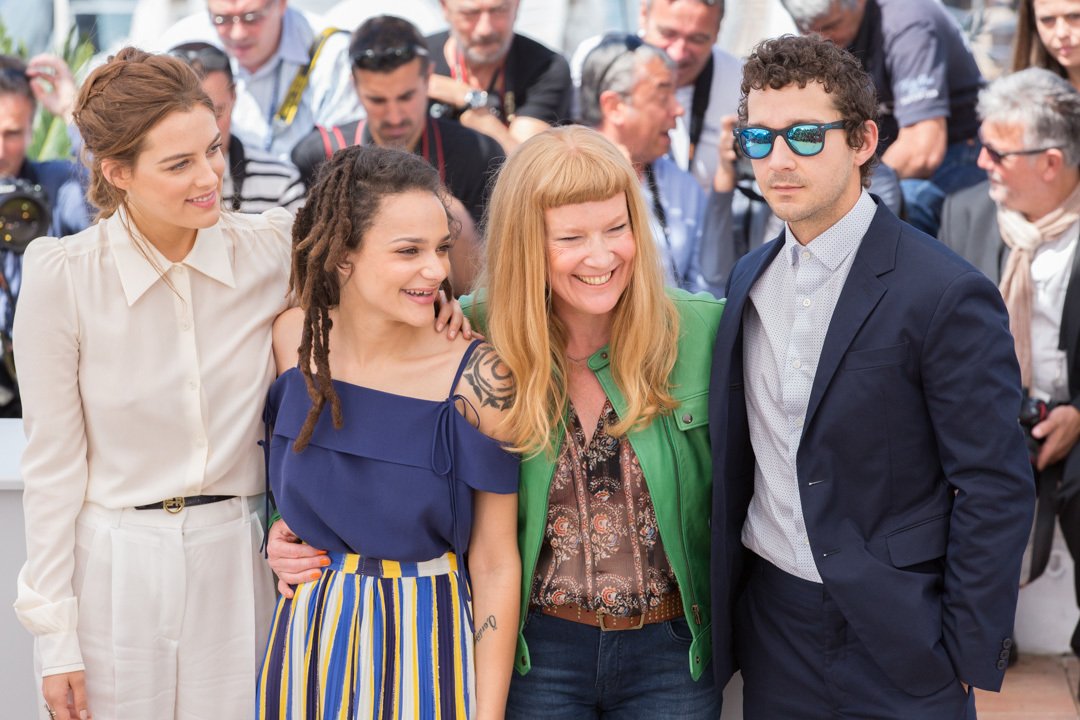 Andrea Arnold's dreamy roadtrip film about rural America and finding yourself is as soul-searching to some as it is pretentious to others. The film is a sort of roadtrip reflection, a spiritual and throbbing look at youth and their defining moment. Andrea Arnold's film certainly has flaws in its lengthy running time but more than makes up for it with great artistry and a sensitivity to the protagonist and the world she interacts with.
Barry Jenkins

Barry Jenkins directs a sensitive, deeply-layered and yet unpretentious film about a black gay boy at three stages of his life. The silence between characters and the humanistic portrayal of characters and dialogue is a testament to the director's trust in us. Jenkins trusts us to understand and relate to the struggles of a character who's life is so different for most of us; And we do. There is a universality in this personal story.
Denis Villenueve

Denis Villeneuve's work has consistently been great. There's no denying that. Apart from being the master at creating tension, Villeneuve again shows he's not afraid to try new things. Working with the complexities and nuances of linguistics and language, the significance of language here goes far beyond people trying to understand aliens-It is about the lost language of acceptance and cooperation. Denis' Arrival is a great and hopeful response to that.
Park Chan Wook

Park Chan Wook's The Handmaiden is a radical piece of art. It's deceptive, provocative, sensual, cryptic and violent. In this neo-mystery thriller, Park adapts his source (a novel originally set in England) to oriental Japan/Korea. There is a lush beauty in the way he shoots his scenes and a veneer of sexual pervasiveness and darkness just waiting to spring out. Although in excess of sex and lust, Park finds meaning in indulgence and a tender core amid the damnation.
Robert Eggers

Robert Eggers directs the sleeper Sundance hit, The Witch. I loved Eggers' vision from start to finish. It is a full-bodied cinematic experience and an intricate and bold exposition of religion,repression,truth and evil. I don't suppose many of the religious would like the film, nor would horror traditionalists. Perhaps because it's too smart. Or maybe…because its too real. But Eggers has to be given credit for his subversiveness, and the surreal elements that carry all the implications of reality.
Sebastian Schipper

Sebastian Schippert made history directing Victoria. Victoria is the first movie,since Russian Ark way back ago,that has the entirety of its running time in a single take.No cuts. Yeah,fucking unbelievable. Russian Ark was easier come to think of it,they just went from room to room in a single location and filmed. Victoria has its characters move from place to place in Berlin,so seamlessly,that you don't even start to notice it's a one-take thing let alone a film. Simply put,this is a marvel. I can't state enough how much I'm in awe of this man. Although some might feel Victoria's a drag,pointless and stupid…I was riveted by this highly-charged thriller set between late night and early morning of Berlin. I personally found parts of it uncomfortable, and parts of it so joyful and tender. It is a pulsating and undefinable film-And maybe it mirrors the non-stop turbulence of youth.
WINNER: Robert Eggers (The Witch)
Perfection. It's just too good and there wasn't anything I could personally find fault with,not even the slightest bit. Anyone who hasn't seen the movie, please do yourself a favour and watch it 🙂