Best Cinematographer
Bojan Bazelli, Pete's Dragon
Bradford Young, Arrival
Linus Sandgren, La La Land
James Laxton, Moonlight
Robbie Ryan, American Honey
Sturla Brandth Grøvlen, Victoria (header picture)
Bojan Bazelli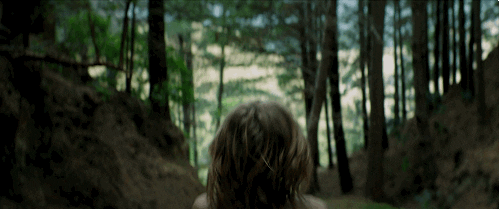 Bazelli's Pete's Dragon is breath-taking. It has the wonder of a child, hues and lights seem to come in warm, washed out tones similar to how a child (main protagonist Pete) might perceive the world. He captures the world in a perspective and heightens the sense of reality in the film. I knew there was something I loved about the cinematography and I can't quite put it in words, but I came across a well-written and extensive article which explained why Bazelli deserves more credit for his work in Pete's Dragon.
Bradford Young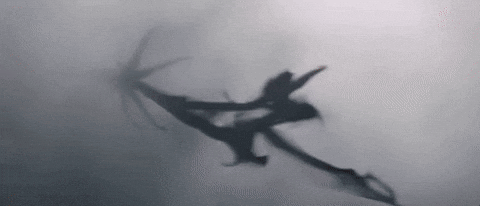 I was in awe of Arrival. Literally. I probably held my breath for the longest in any movie. It flows so well and yet manages to keep you holding on to each moment. From the dark/light contrast to the gravity-bending movements to close-ups and zoom-outs used to great effect, Arrival's cinematography is a marvel.
Linus Sandgren
Purplish hues and orange dusks pervade the city of stars that Linus Sandgren has created. I don't think La La Land is a particularly good film, but credit has to be given when its due. Sandgren's gorgeous cinematography has to be the strongest part of the film for me. It's romantic and soft, colours are beautifully realized and his dizzying dynamic style is one to behold.
James Laxton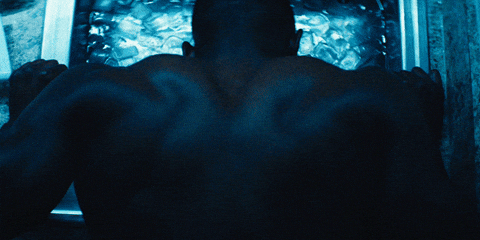 James Laxton's gives Moonlight over-saturated colours that enhance it's hyper-realistic portrayals. Apart from that, I was suprised at how he sort of did these little character face-zoom ins, which feels documentary like but it feels so personal and surreal at the same time. With swivelling shots that move around characters and, in contrast, quiet and still moments of tender expression, James Laxton's work is among the most dynamic of the year.
Robbie Ryan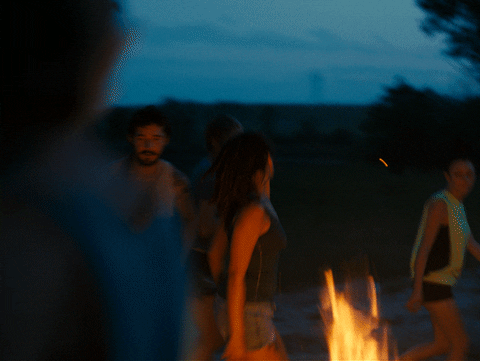 American Honey is quite a divisive movie. I happen to be on the side that thinks it's a good film. But you can't deny Robbie Ryan's enthralling cinematography. There is a fluidity and fervour to the way he films the travelling band of teenage vagabonds, and every shot is so well shot it blows my mind. It is poetic, visually arresting and powerful. You get the feeling that you're alive.
Sturla Brandth Grøvlen
Sturla Grovlen's Victoria is a one-shot wonder. The whole movie was done in one shot, which mean there's no cut. And just the fact that it still looks so beautiful, well-shot,coordinated and timed is unbelievable. I felt uncomfortable and was mostly exhausted from watching the real-time feel of Victoria. It feels like a freigh-train, watching how our endearing protagonist finds herself among the company of a few German guys and then get caught up in a fateful turn of thrilling and tragic events. It is a heart-stopper…by the end, you don't feel as if you've seen a film. The camera acts 'like a fly on the wall' (as Grovlen himself has said), and brings you to another emotional level that is directly a result of the viewer's omniscience. You have to see it to believe it.
WINNER: Sturla Brandth Grøvlen (Victoria)
This is an unfair year. Because any other year, La La Land, Moonlight or Arrival could have easily been my pick. It all came down to Robbie Ryan for American Honey and Sturla Grovlen for Victoria because both of them displayed techniques I'd frankly never seen before in film. There's a certain innovation and craft behind their work in their respective films that sort of took the film to another level…the meaning of the film enhanced through their way of shooting. I went with Sturla because as I said, he places us in a sort of omniscient perspective which has a great deal of making us feel uncomfortable and yet directly attuned to the film's characters. It is enriching because he pauses at every cross-roads, cuts in between characters as they speak, and captures the non-stop (often overwhelming) beat and flow of life…which is what Victoria is essentially all about.