Alright movie lovers 🙂 Here we are again. Honestly, it feels like last week that I did my best of 2016 movies list. I guess time really does fly when we look back. How have you guys been? I've been quite caught up with University and haven't written as many reviews as I would've liked to but I certainly tried to catch as many films as I could in my free time. This year's been a blast for film. Anyone who says 'Oh this year was bad' doesn't have a clue what they're saying. The past year has provided us with some of the most ferocious and passionate films. It is a year of genre-mashing, intimate portraits of human frailty and strength and utterly heart-stopping pictures filled with imagination. Above all, as a collective, films have progressively embraced a higher purpose and value to art beyond entertainment. They illuminate and spotlight the stories on the streets, in communities we have little access to, and of people that are easily typecast, misjudged or forgotten.
And if you fancy something a little different, take a step back from 2018 and re-visit some of the most original gems of the previous year.  Hey I haven't seen Brigsby Bear and I heard its such a lovely film 😉 Maybe you'll find something on my list worth having a look at. Without further ado, here are my best films of 2017.
But first, a special tribute to Twin Peaks: The Return
This thing blew my mind. Straight up deconstructed me and put me back in ways I can't even fathom. Not a day goes by that I don't think about it. . Showtime gave Lynch full creative control. And now we have quite possibly one of the greatest artistic creations in the history of art and cinema. Ultimately, Twin Peaks is about our identity, our ghosts and our immaterial selves. But just as Twin Peaks can be haunting, it is also hilarious. No matter how abstract it is, Twin Peaks is also honest and grounded.
Might not be your cup of tea, but I say give it a shot if you haven't seen it. By far the most amazing thing I've ever seen in my life. And I don't say that lightly.
Now for my top 10…
10. Logan
At number 10, Logan is the superhero movie that isn't. It reinvents the genre and sidesteps trite tropes we've seen all too many times in superhero movies. Its violent in nature, mature in themes and serious about what it wants to convey. Ultimately, it succeeds as a gritty neo-western about death, decay and redemption. I've been dying to see a commercial superhero movie subvert conventions,take risks and not be afraid to become more than a genre film. And I got it. Logan is the dark realist drama that is both entertaining and hard-hitting.
9. Dunkirk
Above all things, Dunkirk is a war poem played out on screen. From the ticking soundtrack to the vicarious nature of its scenes, Christopher Nolan's Dunkirk is a transporting experience; I felt like I was actually in the war. No other war movie is as immersive, nerve-wrecking and tense.
8. A Ghost Story
A Ghost Story baffles only those who can't see past the film's unorthodox way of telling a narrative. If you can see past a ghost in a white sheet, A Ghost Story is an extremely powerful and moving look at life, death, love and time. Most ingenious of all is how A Ghost Story deals with people experiencing grief and loss in ways that are so original and yet so grounded in the passage of life itself. David Lowery has created a surreal film with plenty of heart and soul.
7. Lady Macbeth
You might already know that I like dark films. The kind that's pitch-black and leaves me awake for days. William Oldroyd's Lady Macbeth is an absolutely stunning and dark film. It is relentless, visually arresting and just so terrifying. The lines of morality have been re-drawn in this Victorian-era film and will subvert your values in shocking ways. Both an emblem of female strength and a brutal examination of dominant patriarchy, Lady Macbeth is a piercing and provocative experience.
6. On Body And Soul
On Body And Soul is, personally, the most beautiful and important love story of last year. Eccentric, brutal, subtle and raw, On Body And Soul features the love story between a handicapped man and a woman on the autism spectrum. Between their shared dreams of deers in winter and the meat slaughterhouse that they work in real life, On Body And Soul is a film about the difficulties of connecting with someone else. The unfailing desire to connect, made even more difficult by their personal handicaps is a heart-wrenching tribute to our imperfections.
5. Lady Bird
How does a film so perfectly capture the experience of teenage-hood? I can't describe how much I was personally invested in it. From the subtle squabbles to the big fights, from little ebbs and flows of happiness, confusion and grief, Lady Bird captures the tumult of youth in all its beauty and heart-break. There is an understated greatness to Lady Bird that feels so natural.
4. The Shape Of Water
The Shape Of Water's is luminous, lovely and intimate. Guillermo Del Toro's unique take on the classic fairy-tale is set in the cold war where political tension between nations provide the backdrop to a cast of misfits who just want to love and be loved. The romance between a mute woman and an underwater creature is oddly beautiful at first and then so touching as the film progresses. The Shape Of Water's beauty is interspersed with moments of nudity and brutality which is, I think, Del Toro's way of conveying how animalistic humans can be; That a lack of empathy and compassion will rob us of our humanity. On the flip-side, love can save us all. The Shape Of Water is filled with love and my heart is always warm whenever I think of it.
3. Menashe
Menashe's modest characters and story make it even more affecting, emotional and thought-provoking. A Hasidic Jewish community in New York is at the center of this film. In it, a man whose wife just passed on, is fighting for custody of his son due to the rules and restrictions of his religious community that prevent him from doing so. It is a raw and tender look at how humans,no matter who we are or what we believe in, will react as universally as any other human. Menashe is equal parts funny, sad, beautiful,compassionate and warm-hearted. Never one to judge its characters or their society, Menashe is a heart-wrenching film about real human beings in societies that can sometimes make it hard for us to be one. I cried the most I've ever cried in a film.
2. Graduation
Graduation may be one of the most complex and accomplished films ever. Cristian Mungiu's drama about a girl who is assaulted right before her big exams and her father who tries to navigate moral lines to help his daughter is both deeply personal and political. Mungiu's film is a powerful satire of Romania and its systems of bureaucracy. Ultimately, it is a poignant look at the extent to which moral boundaries have to be broken by the common man just to survive in rigid and corrupt bureaucratic societies. It is a fantastic film of lost dreams, regrets, tragedy and the corruption of people by their social environments. There was so much I could relate to in this one.
1. 120 Beats Per Minute
I had a very difficult time deciding my top 7 films of this list because anyone of them could have been my favourite movie of 2017. Literally. Each one of them had a unique voice and perspective, with something powerful, interesting and resonant to say about us and our world. But alas, upon reflection, there was one movie that truly stole my heart. 120 Beats Per Minute is an exceptional film. Hard-hitting yet brimming with life, 120 Beats Per Minute celebrates the lives of Act-Up activists in Paris and charts their struggle to promote awareness and progress in AIDS treatment. Visually jaw-dropping and powerful acting make the film an intense, transporting and moving experience. With a rousing defiance, 120 Beats Per Minute is about the struggle of a community and the strength of a collective. In the face of death, disease and apathy, they respond with passion, fervour and life.
Dynamic, heart-pounding, tragically sad yet fearlessly passionate, 120 Beats Per Minute is already one of my favourite films ever.
The complete list 
120 Beats Per Minute
Graduation
Menashe
The Shape Of Water
Lady Bird
On Body And Soul
Lady Macbeth
A Ghost Story
Dunkirk
Logan
Honorable mentions: Wind River, I Am Not A Witch, Mudbound, Good Time, The Florida Project, Loveless, Princess Cyd, Blade Runner 2049, Call Me By Your Name, Get Out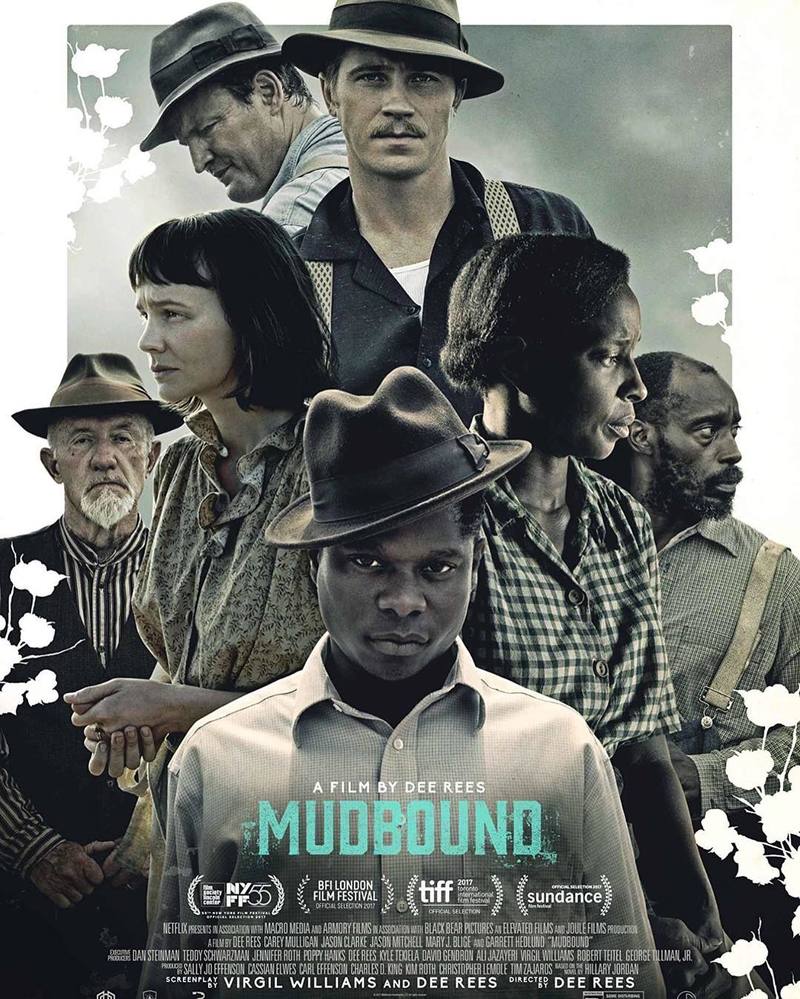 Bring on 2018! Hope you guys enjoyed this post and tell me what movies did you love in 2017?