I'm not sure I've seen a film touch on the topic of post-partum depression with such grace and empathy. Being a male myself, I doubt I can ever fully appreciate the joy and pains of motherhood and all that it entails from nurturing life inside the womb to the  process of raising a child in the real world that never ends. Too often, this sacrifice and labour is blemished on screen; It is either downplayed by saccharine depictions of the contentment of motherhood or serves as an insignificant filler to other stories. Look at all the mothers in the films you've seen. When was the last time anyone one of those told of their pains. In fact, when was the last time the mothers in real life let you in on their troubles?
Films, they say, reflect current states of society. And as a society, we have forgotten the oldest sacrifice of all. For all the passion and furore about giving fair representation to people of colour, immigrants, LGBTQ and other under-represented groups of society, we have taken for granted the silent struggles of mothers. With Tully, we are reminded that the struggles of motherhood are very real. Motherhood will not get easier; Tully shows that there desperately needs to be a greater acknowledgement of the often hidden realities of motherhood.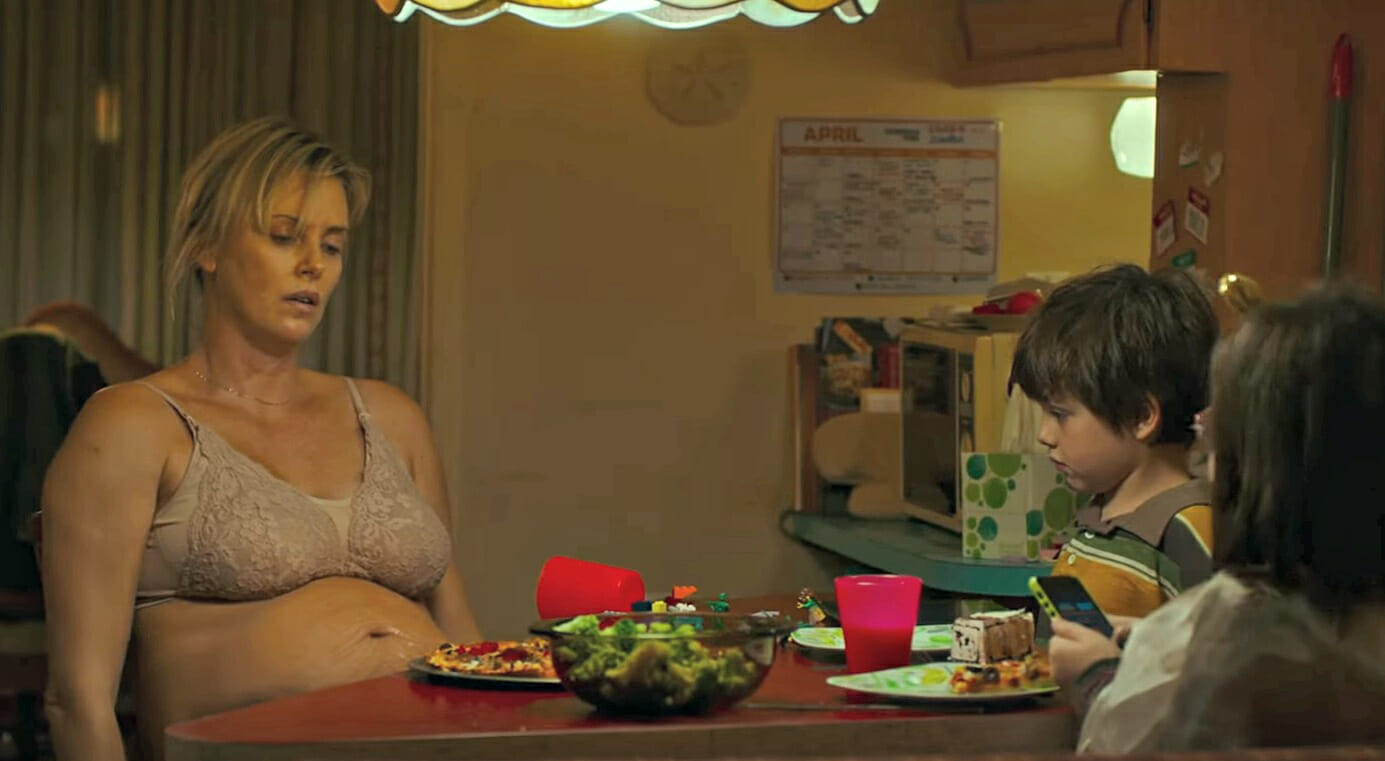 Charlize Theron, who plays Marlo, lights the screen up with a thoroughly moving and gruelling depiction of a mother in crisis. The first few scenes give us a look into the interior of her everyday life and the challenges she faces every day. Tully is shot with many close-ups that portrays characters more intimately. Charlize Theron's range of emotions from subtle disdain and disappointment to unleashing pent-up feelings of anxiety and anger is perfect. Most importantly, Marlo speaks to all women who become mothers; The grind and stress of motherhood hides a woman who feels at odds with the weight of life and simply wants to feel young again. Though some mothers can certainly adjust well to the newfound joys of motherhood, Tully validates the mothers who struggle to come to terms with a process that far too many in society assume is an easy one; It is, for some, a process of depersonalization that often feels alienating, tiring and ultimately robs mothers from their feminine and youthful selves. Tully is extremely visceral and effective in dedicating scenes to show that this process is both physical and mental as much as it is about self-image, self-care and self-love.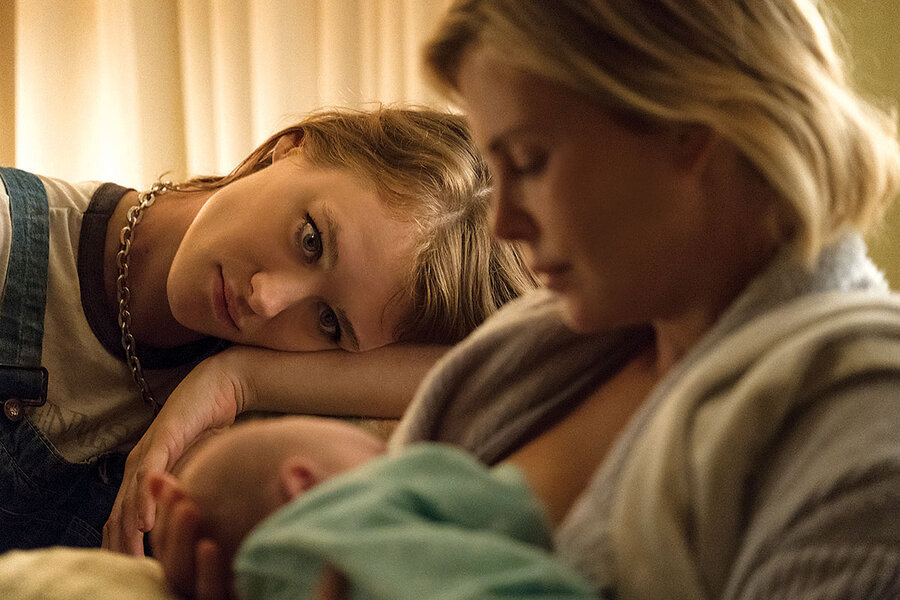 With a remarkably simple yet beautiful build-up to a rather surprising twist, Tully is a humble film that achieves so much more. Tully is an important look into how a mother is perceived by others and, in turn, how she perceives her own life. Not one to shy away from uncomfortable moments, the film embraces the various personal, mental and psychological trials of motherhood. Often mirroring the hectic nature of life through a worn-out mother's eyes, the film can be raw and relentless when it needs to be. Yet, perhaps the most remarkable thing about it is its grace and courage in portraying a feeling that mothers should not be ashamed of feeling from time to time; Wanting to feel like a woman again.
Rating: 9/10